About
CARON Communications graphiques
CARON Communications graphiques (CCG) is a small and unpretentious agency, constantly evolving with simplicity. Flexible and adaptable, we offer a personalized experience and allow your projects to move forward efficiently and smoothly.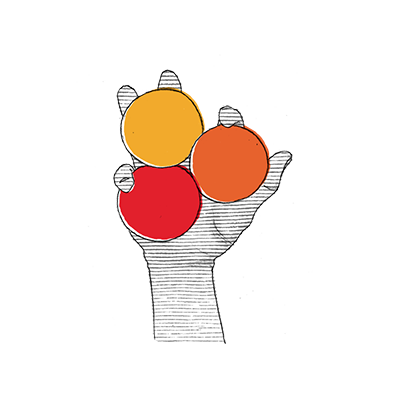 About Sophie
Upon completing her studies in graphic arts in 2003, Sophie immediately set up her own company, CoopDesign, which developed into CARON Communications graphiques (CCG) in 2010. Early on, she stood out, offering a warm experience, sensitive and brilliant artistic talent, with uncompromising management skills.
Modus operandi? Offer the best in graphic design: remarkable know-how, along with a friendly and professional experience. From inception to completion, each new project develops into a passion in three stages: conception, graphic design and project management..
Instinctively, Sophie knows how to reveal content that reflects the spirit of each client, as diverse as they may be: "Under the leadership of Mrs. Caron, whether they are designing a powerful and pertinent logo or producing graphic proofs, we are always surprised by their perspective, which transports and heightens the message we want to convey". (Dan Girouard, Directeur général, Sergesca Inc.)
Whether you are a government service centre, a public, parapublic, not-for-profit or charitable organisation, know that CCG has gained significant experience in these sectors. In 2017, Sophie took on the production in print of the 6th Conference of the ISCI – International Society for Child Indicators. In 2016, she designed, produced, and coordinated the Website for the MIC Missionary Press as well as all the promotional material surrounding its official launch. Since 2008, she has skillfully tackled many special projects.
Finesse, tact, and ingenuity.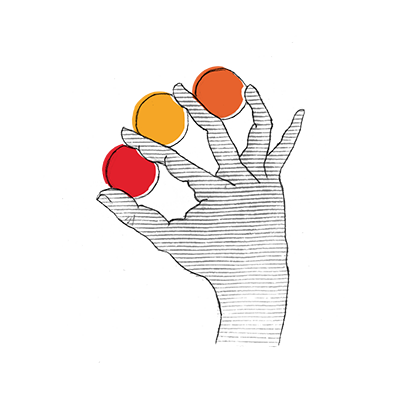 A remarkable know-how
Each project is unique and must reflect the spirit and mission of the business or organisation. Setting the tone while respecting your image and concerns is second nature for us. You want to maintain the style that fits you best? We have the talent to do that. You want to refresh your image using new foundations? We will proceed with tact and finesse. You need to communicate complex information within a limited space? Our talent and ingenuity help us produce accessible, clear, and attractive content.
"Her speed of execution and her sense of aesthetics enable her to produce high quality results. Thanks to her artistic talent, she succeeds brilliantly in transforming an idea into images, into a visual identity. Sophie is a true visual communication specialist!" (Carole Guévin, Adjointe à la direction 2005-2018, MIC Missionary Press)
We develop with you
CCG consults, researches, and discusses the development and execution of a concept. At every stage of the process, time is set aside for your input. We make adjustments together.
We create for you
Communication tools in print: packages, stationary, folders, postcards, bookmarks, posters, advertisement to be published in newspapers and magazines, etc.

Publications in French and English: information kits, guides, manuals, brochures, reports, annual reports, magazines, bulletins, etc.

Complementary material for the Web and print: graphics, charts, maps; material for conferences, presentations, forms; designs for kiosks, banners, signs, oriflammes; animated Web content as well as complete support for the development of your Website.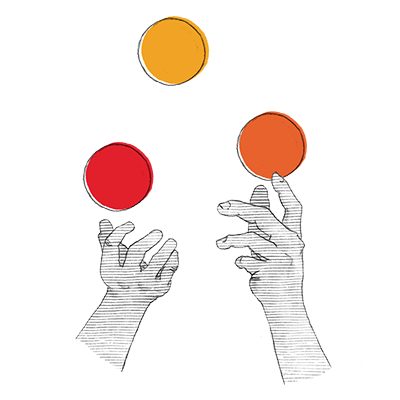 Serve
Managing a project requires two things: everyday availability and continuity over time. All projects undertaken by CCG rest on these two pillars, consistently with the same rigour and attention to detail.
All necessary steps are included in our rates: analysis of the objectives according to the budget and breadth of the project, structuring timetables and production coordination – everything unfolds smoothly and simply.
From the beginning to the end
The project as a whole, from the first contact – in person or by phone – to the graphic design and final production, is consistently monitored and delivered within the established timetables, following the highest quality standards.
We provide quotes, award printing mandates, review the proofs, as well as coordinate production and delivery of finished products.
And at CARON Communications, all your projects are archived. If you need or have lost something, we can help you.
"[…] What a relief it is to be able to rely on a collaborator who is aware of the contingencies that can affect the mandates with which she is entrusted, and this, without losing the ability to deliver high quality graphic productions always on time." (Danielle Landry, Directrice générale 1998-2014, The Third Avenue)
Available, experienced, efficient.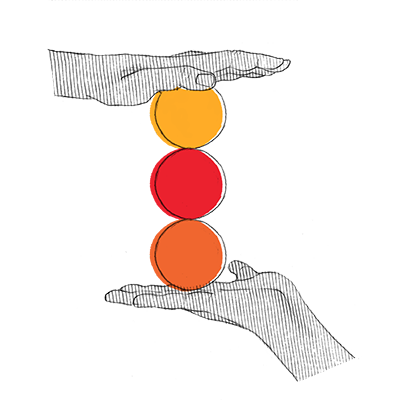 We adapt
To meet the needs of each mandate and deliver a product according to strict requirements, CCG may need to hire additional graphic artists and can mobilise a team of experienced professionals such as photographers, illustrators, web developers and designers, video specialists, etc. CCG is known for its reliability, from initial coordination to delivery of the finished products in their various forms (Web, print, event), which is always done with quality in mind. If and when there is an emergency, we are quick to respond and act.

"We have been working with Caron Communications for several years and every time, the collaboration turns out to be very pleasant. Sophie is very flexible, courteous, professional, and she respects her timetables." (Jenny Édouard St Fleur, Quebec Vanguard School)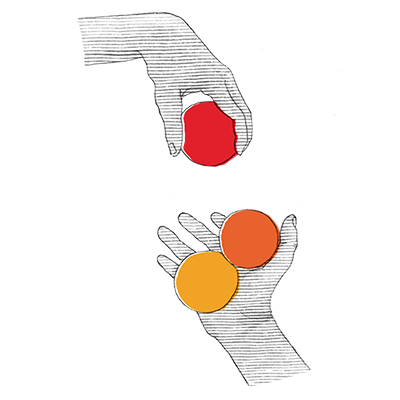 True service
Besides remarkable know-how, we also offer a friendly, warm, and professional experience. Sophie does this beautifully. With CCG, you get the best of both worlds.
CCG is a small and unpretentious agency, constantly evolving with simplicity. Flexible and adaptable, Sophie offers a personalized experience and allow your projects to move forward efficiently and smoothly. It is never too late to readjust the focus of a project. Clients are content and satisfied because of what happens before, during and after a mandate.
"Collaboration takes on its full meaning when you work with Sophie! She knows how to adapt to the needs of her clients and involve them at the right moment in the process in order to produce a seamlessly wide variety of projects." (Geneviève Lamy, Direction des Affaires académiques, CIUSSS West-Central Montreal)
Human and ecological awareness
To love people is also to love life. Social and environmental ethics are important to us. Throughout the creative and production processes, we always keep in mind a project's sustainability and staying power, and we prioritise the use of responsible and equitable resources.
Keeping at heart the desire to maintain a privileged relationship with all, that professionals that CCG collaborate with are carefully selected, respectfully working together under all circumstances.
Ask, and you shall receive